Sydney stonework services
High-quality stonework adds extra sophistication and beauty to any area. Our creative stonework services will create a look and feel that's impressive, functional and eye-catching.
ScapeMaster is proud to provide expert stonework services to customers across the Northern Beaches and Sydney's North Shore. We stand by our knowledgeable services, from our consultation to stone selection and installation. You can be confident we'll get the job done right.
Sandstone feature walls to add elegance to your home
Adding a sandstone feature wall or dividing wall in your garden exudes elegance. Our natural sandstone has a beautiful textured finish and is long-lasting. We find sandstone particularly popular with our Northern Beaches landscaping residents, as it's an easy way to update your landscape with a coastal theme.
Our stonework process
Our team will visit your property and the areas where you'd like to use stone. During this initial consultation, we'll do the following:
Walk around your outdoor areas and ensure stonework is suitable, including any adjoining areas that may be affected when the stonework is installed (pools, lawns, paving, drainage and more).
Look at any photos or examples of stones you'd like to use and assess their visibility for your yard in terms of price, ease of installation, availability and viability for your stonework area.
Take measurements of the area for the stonework to ensure the correct amount of stone and materials are ordered.
Look at any existing or new landscape drawings you may have for the yard to ensure continuity in look and design with your new stonework.
Discuss the use of existing stonework or suggest various new stone options that suit your landscape needs.
Write up a quote, including time and materials needed to complete the job, when we anticipate the start and end date, and any other items we deem necessary to do this job correctly.
Stone walls for a grand entrance
Stonework services are not only long-lasting and unique in their design, but they also add character and style to any space, indoors and out. Using stonework in your landscape design can create an attractive feature entrance to your home. It adds charm and appeal to bland surfaces.
It's essential to choose stonework in colours to match your existing colour palette. Talk to us today about our stonework services, and let us help you find the right stones for your space.
Stone pathways – create your own enchanting garden
Stonework doesn't just have to be for feature walls or fences. You can also use stones and pebbles to create a charming path in your garden. Combine stonework with paving and brickwork to create dimension and character in your yard. Mix up the style with lush green lawn turfing and professional landscape design services.
Impress your neighbours with our gorgeous stonework solutions in colours to match your home. Chat to our stonework team today.
ScapeMaster Landscaping Northern Beaches.
We also offer the following Landscaping Services:
Paving, Brickwork, Pool Coping, Turfing, Drainage, Paving Repairs, Retaining Walls
Expert tradesmen, high-quality materials
At ScapeMaster Landscapes, we only use the best quality materials to carry out our stonework services. From sandstone and granite, bluestone to limestone, we can help you select the material that's best for your particular stonework needs.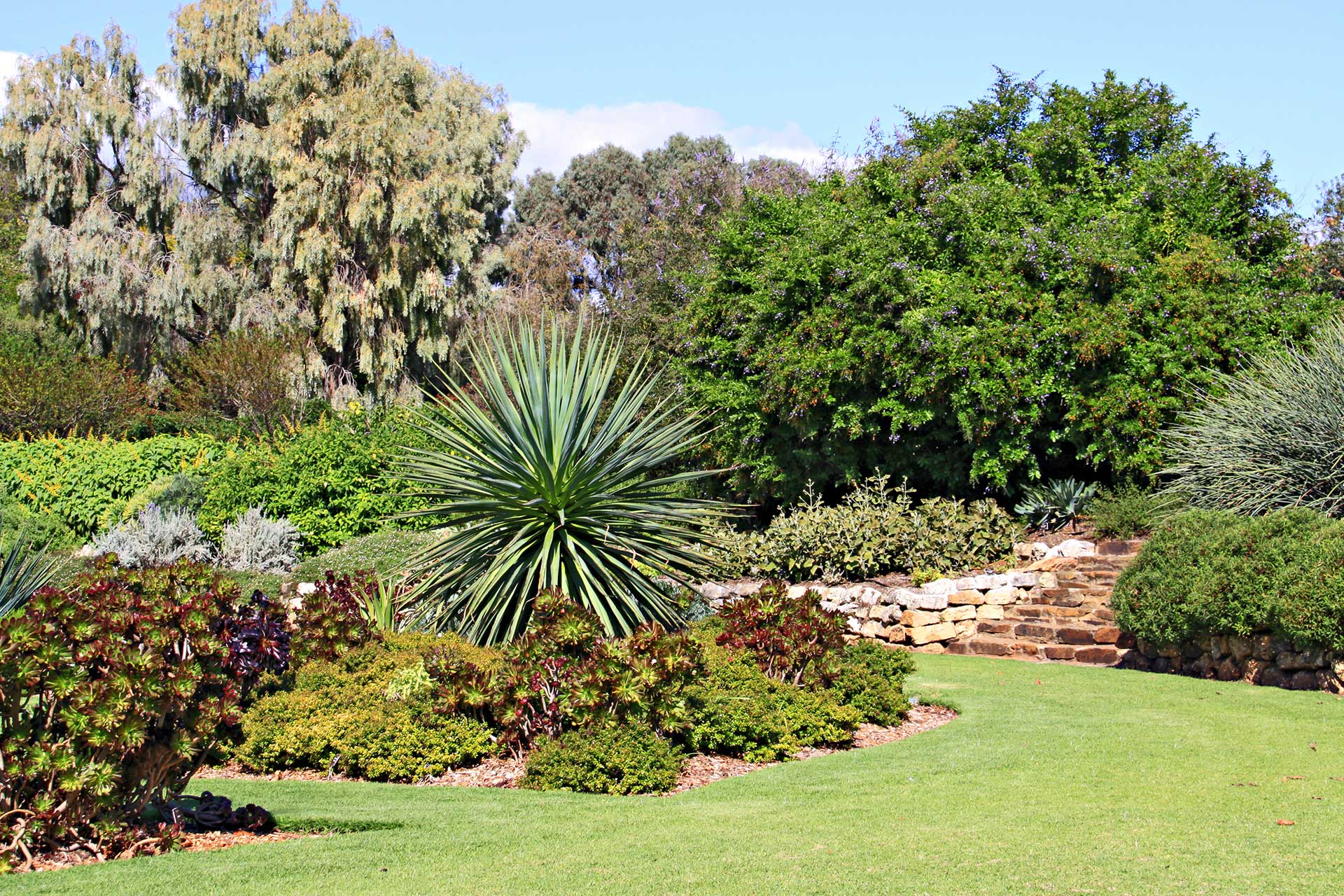 Our Work
For over a decade we've been dedicated to turning visions into realities, please look at some 'before and after' shots we've worked on.